Raycon Contractors: Your Expert Roofer in Metairie, LA
Welcome to Raycon Contractors, a trusted roofer in Metairie, LA. With a long-standing history in the industry, we pride ourselves on being a company that provides quality workmanship and exceptional customer service to all of our clients. When you need a roofer you can trust, let Raycon be your top choice.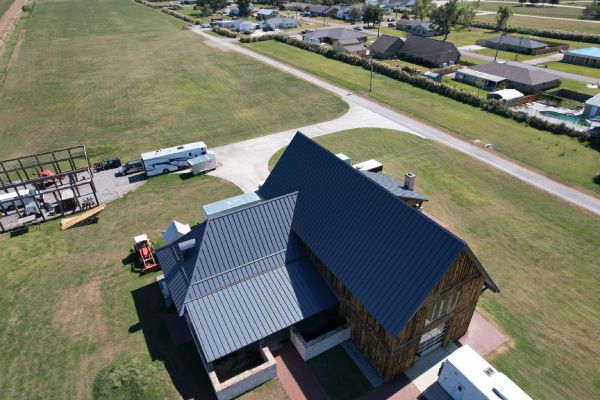 What Sets Us Apart
Our story begins with the grandfather of our company's founder, who served as the head engineer at GAF, a leading roofing manufacturer. He passed down his extensive knowledge and expertise in the field to his family, which has now spanned multiple generations. This legacy of excellence is what sets us apart from other roofers in the area.
As a faith-based company, we believe in treating our customers with the utmost respect and honesty. We value our relationships with our community and strive to be a positive force in our local area. Our goal is to build lasting relationships with our clients and be their go-to roofer for all their roofing needs.
Who We Are
The three generations of the Telschow family roofing company are engineers and roofing experts. Ray Sr. worked for GAF as a chief engineer for over 40 years, including designing a machine for high profile ridge caps. Ray Jr. got into roofing and became a pastor after surviving a plane crash, sharing his testimony of faith in Jesus Christ. Terry, Ray Jr.'s son, founded Raycon Contractors with expertise, professionalism, and reliability in the New Orleans roofing market. He named his company after his father, who loved people and cared about them, and runs it with the same values.
Why Choose Raycon Contractors as Your Go-To Roofer?
At Raycon Contractors, we are proud to be GAF Presidential Master Elite, a distinction that only 100 roofers in the country hold. This means that we have met rigorous standards for installation, training, and customer satisfaction set by GAF, and we offer the highest quality products and services. As an Owens Corning Platinum Installer, we offer top-of-the-line roofing systems that are designed to protect your home or business for years to come.
Our team is also dedicated to continuing education training and seminars, because we don't believe in complacency – we strive for excellence. We are detail-oriented and extremely professional, and we understand that each customer has unique preferences and requests. Our team is experienced in working with clients who are particular about their roofing needs and we take great care to ensure that all their specifications are met.
Contact Us Today
At Raycon Contractors, we believe that when you hire a local roofer, you should be able to trust that they will get the job done right. That's why we're committed to providing exceptional service to all our clients and upholding our reputation as a quality roofing service. Call (504) 442-1958 today to learn more!