Areas We Serve: For Roof Installations, Re-Roof, and Roof Repair Services You Can Trust
At Raycon Contractors, we offer exceptional services for your commercial or residential roof. Whether you need a complete re-roof or some repairs to your existing roof, we take pride in going the extra mile to earn your trust with outstanding service and quality products and installation. Raycon Contractors is a third-generation family business located in Metairie, LA, and we are proud to offer services in our community and surrounding areas.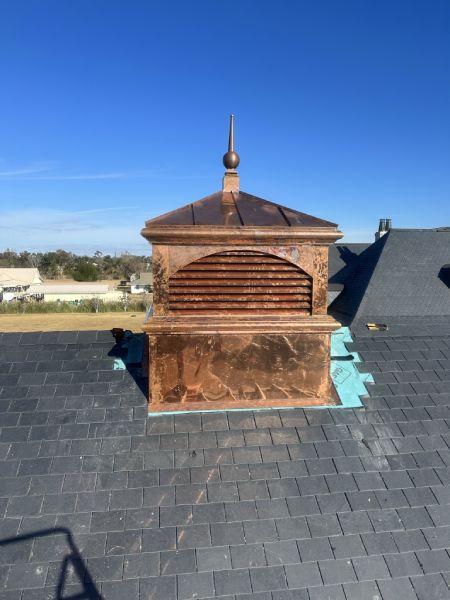 Our Service Areas
Our team of roofing experts covers a wide range of locations in Louisiana. Some of the areas we serve include:
New Orleans
Metairi
Kenner
Luling
Laplace
Westwego
Covington
St. Rose
Destrehan
Terrytown
Mandeville
Harahan
Marrero
River Ridge
Belle Chasse
And more!
Please don't hesitate to reach out if you have any questions about our service area.
Expert Roofing Solutions From Reliable Contractor
At Raycon Contractors, we specialize in residential and commercial roofing with a variety of materials. We can help you navigate your choices and offer you quality products within your budget that offer both durability and aesthetic appeal. If it's time to re-roof your property, one of our reliable contractors will be happy to show you options for asphalt, slate, metal, and even copper roofing.
Here's what you can expect when you get a new roof from Raycon:
Inspection and assessment of the existing roof
Removal of the old roofing material
Installation of a new layer of roofing material
Final inspection and clean-up
All of our services come with transparent pricing and quotes, so you know exactly where your investment is going. You can expect friendly, honest service at every stage, with flawless installation from a detail-oriented roofer.
Contact Us for Re-Roofing Services
If it's time to re-roof your property, Raycon Contractors is your number-one choice in the Metairie, LA, area. Give us a call today at (504) 442-1958 or send an email to ray@rayconcontractors.com. We look forward to hearing from you!
Local Reviews
Raycon Contractors Rated 4.98 out of 5 stars based on 61 customer reviews