Dependable Roofing Services for Your Home or Business
At Raycon Contractors, we understand the importance of a sturdy and reliable roof. Our family-owned business has been providing exceptional roof repair and installation services to the Metairie, LA area for over a decade. We take pride in our commitment to delivering high-quality and dependable services to both residential and commercial customers. Our team of experts goes above and beyond to ensure that your roofing needs are met with the utmost care and attention to detail.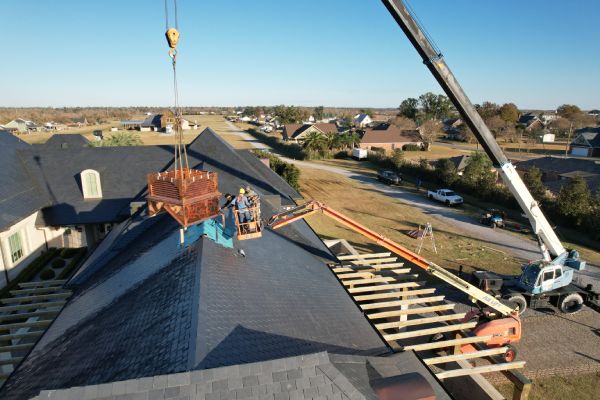 Residential Roofing
We understand that your home is one of your biggest investments, which is why we offer a variety of residential roofing services to protect it. Our team specializes in roof repair and replacing damaged shingles, repairing leaks, and installing new roofing systems that will not only protect your home but also enhance its curb appeal.
Some of our residential roofing options include:
Asphalt
Metal
Copper
Slate
And more!
Commercial Roofing
Our commercial roofing services are designed to provide a range of solutions for businesses in Metairie, LA and surrounding areas. Whether it's for roof repair or replacement, we'll prioritize the unique needs of your commercial property. We work with various materials for flat or low-slope roofs, including EPDM, TPO, and PVC, to create durable and long-lasting roofs. We also offer metal roofing and other options to suit your needs. Our team understands that commercial roofing projects require special considerations, such as minimizing disruptions to business operations, which is why we strive to work efficiently and effectively to complete the job on time and on budget.
Metal Roofs
Metal roofing is an increasingly popular option for homeowners and businesses alike and for good reason. Metal offers a durable, energy-efficient solution for all kinds of properties, but often its cost is seen as prohibitive. At Raycon Contractors, we can offer competitive pricing on metal roofing because we have an edge: our own metal supply company. We have access to custom materials for your particular needs, ensuring the best results possible for a stunning and durable metal roof.
Reach Out Today!
Contact us today at (504) 442-1958 or ray@rayconcontractors.com for all your roof repair and replacement needs. Don't forget to check out our Facebook page for more information about our services and promotions. Let Raycon Contractors take care of your roofing needs and provide you with dependable and high-quality solutions.