Metal Roofing Made in House: The Raycon Contractors Advantage
At Raycon Contractors, we pride ourselves on being able to provide the best metal roofing solutions for our customers in Metairie, LA, and the surrounding areas. Unlike other contractors, we don't need to place bids on metal. Why? Because we make our own!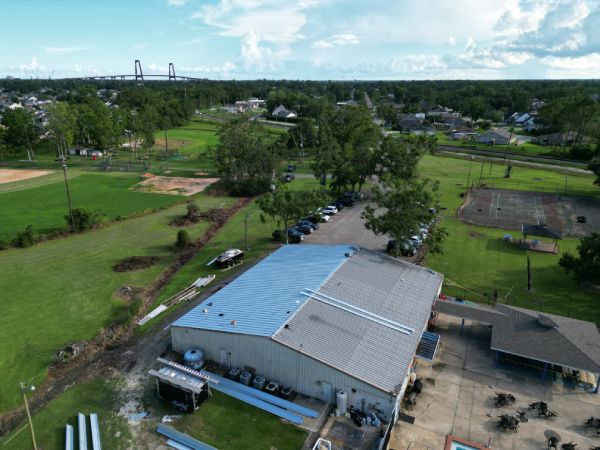 The Benefits of Making Our Own Metal Roofing
By producing our own metal roofing materials, we are in full control of the quality and consistency of every product that we install. Here are some of the key advantages of our in-house metal roofing production:
We can ensure that every piece of metal is up to our exacting standards, so you get the best possible roofing system for your property.
We can offer a wider range of colors and finishes than other roofing contractors, so you can choose the perfect look for your home or business.
We can keep our prices competitive without compromising on quality, making our metal roofing solutions an affordable option for any budget.
The Raycon Contractors Metal Roofing Process
Our team of experienced metalworkers takes pride in crafting every piece of metal roofing that we install. Here's how we do it:
We start by sourcing the highest-quality metal coils, so we know that our materials are built to last.
We use state-of-the-art machinery to roll and cut the metal into the precise shapes and sizes needed for your roofing system.
We apply the finish of your choice, using only the best paints and coatings that will stand up to the toughest weather conditions.
We install your metal roofing system with care and precision, ensuring that it will protect your property for many years to come.
Contact Us Today for Your Metal Roofing Needs
If you're looking for a roofing contractor that can offer dependable, high-quality metal roofing solutions, look no further than Raycon Contractors. We're a family-owned company with decades of experience, and we're committed to providing the best possible service to our customers.
To learn more about our metal roofing options, give us a call at (504) 442-1958 or send us an email at ray@rayconcontractors.com. You can also follow us on Facebook for news, updates, and special offers. Let's get started on your new metal roof today!