Raycon Contractors Reviews
At Raycon Contractors, we take pride in delivering top-notch roofing services that exceed our customers' expectations, from roof replacement to repairs and maintenance. Our commitment to quality and dependability has earned us a reputation as the go-to roofing company for Metairie, LA, and the surrounding areas. Our focus on customer satisfaction is reflected in the glowing reviews we have received from our satisfied clients.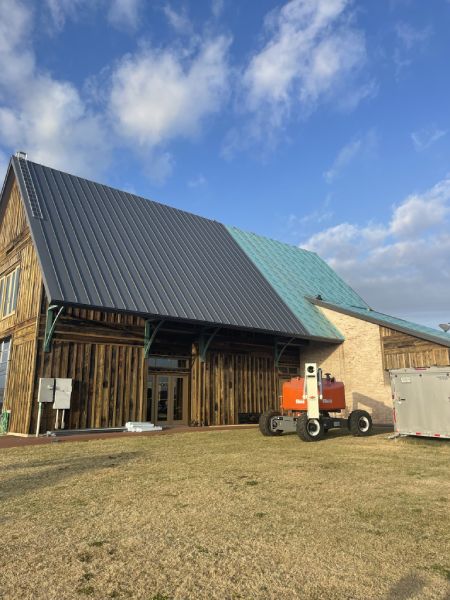 See Why Our Customers Love Working With Us
We understand the importance of a reliable and sturdy roof for your home or business, and we work hard to ensure your property is well taken care of. We are delighted that our satisfied customers take the time to share their feedback with us, and you can read what they have to say here:
"Raycon Contractors went above and beyond when we needed a roof replacement. The team was efficient, knowledgeable, and professional. I highly recommend them!" – John S.
"I am impressed by the quality of work done by Raycon Contractors. They replaced my roof in no time and left my property cleaner than they found it. I would recommend them to anyone in need of roofing services." – Emily L.
"Raycon Contractors is the best roofing company I've ever worked with. Their staff was friendly and professional, and they did an excellent job overall. I would definitely use them again in the future." – Michael T.
Average Review Rating
Average Rating: 5
Total Reviews: 33
List Of Reviews
By:
Robert Murray
on
Raycon Contractors
We needed our attic fan replaced and HVAC company could/wouldn't do it. One call and Raycon came out for estimate then did excellent work the next day. They spotted some missing shingles and took care of them while on the roof. All work was professional and they cleaned up thoroughly when done. Would definitely call them again!
By:
Meaghan McCormack
on
Raycon Contractors
After Hurricane Ida, RayCon did a wonderful job building new roof, a not so easy job because the entire surface required redecking. The guys were prompt, on time, courteous, and did their best working multiple days dodging rain storm after rain storm. I also appreciated them cleaning up so well. Love the Nantucket Sky color they offer. Hopefully I won't have to call them anytime soon myself, but I highly recommend them to anyone needing a new roof or repair!
By:
Tyler Stamant
on
Raycon Contractors
I had my roof replaced in January 2014. His crew did an outstanding job considering there were back to back ice storms. As you can see, the roof still looks fabulous. Terry truly is honest and professional. The price was definitely right!
By:
Terry Douglas
on
Raycon Contractors
Raycon installed a brand new roof 2 weeks ago. Terry and Pete were extremely helpful and informative on everything ranging from the roof to insurance. They were very hands on during the job, showing up every day to check in. Their crew couldn't have been more polite and worked from early morning to dark! Highly recommended!!
By:
Karen Morvant
on
Raycon Contractors
They arrived early ready to go. The crew were hard working & paid attention to detail. They went through my property several times looking for stray nails & debris. They were eve able to replace my flat roof. Terry & Ray were a pleasure to work with. They explained the different levels of roof choices in detail. I highly recommend Raycon.
Contact Us Today
If you're in need or roof replacement or repair services, look no further than Raycon Contractors. Our highly-qualified and experienced team of contractors is just a phone call away. Call (504) 442-1958 or email ray@rayconcontractors.com to schedule a free estimate!