If you want your roof to last through rain, wind, and hail, it has to be built on a solid foundation. In our blog today, Raycon Contractors, your local roofer in New Orleans, LA, compares trusses and rafters, the two most typical residential roofing construction systems.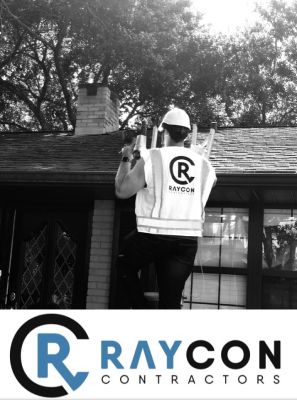 Trusses for the Roof
An increasingly common substitute for roof rafters is trussing. Experts in roofing maintenance and replacement say that its A-frame design, which is often erected in one continuous piece but may be flattened if more attic storage is needed, is the most common form of its construction. Trusses, like rafters, are often fabricated from metal or timber.
Since trusses are prefabricated and produced in a factory, their installation necessitates pinpointing accuracy in terms of measurements and dimensions. Trusses are often more expensive than rafters since they are prefabricated, even if the effort necessary in constructing and installing rafters is more. A certified architect's opinion is often required prior to making any changes to a roof that is supported by trusses. The use of trusses is more common in buildings of substantial size.
Trusses and Beams for the Roof
Roof construction is incomplete without rafters, which are fundamental structural members. These parts, which go from the roof's hip or ridge to its outside wall, make a sturdy base on which to lay shingles or tiles. In order to construct a roof, workers lay rafters parallel to one another using materials like wood or metal.
Rafters are often less expensive than trusses, but they need more time to cut, build, and assemble on-site. However, a skilled specialist is also needed for rafter installation. Rafters allow for the roof's framework to be altered without affecting the roof's integrity. More compact dwellings are more suitable for a rafter design.
Call Us Right Away for Your New Orleans Roofing Needs!
By selecting a qualified roofer in New Orleans like our firm, your home or business will receive great roofing maintenance, ensuring everyone's safety. If you are concerned about the condition of your roof, don't wait until it is leaking or otherwise in disrepair before getting it inspected. Join the extensive list of our pleased clients today. Hire Raycon Contractors, a reputable roofing contractor in the Big Easy. Call (504) 442-1958 now for a free estimate.