The roof is the first line of defense against environmental hazards and other dangers that might lower the value, aesthetic appeal, or structural integrity of a home. Then, a home is lacking something essential till it has a secure roof. Careful consideration must be given to the roofing materials used. The good news is that credible suppliers and producers of high-quality roofing materials may be found at any budget. Just make sure you hire the right Kenner roofer to put on your new roof, like the experts at Raycon Contractors who have won many awards for their work.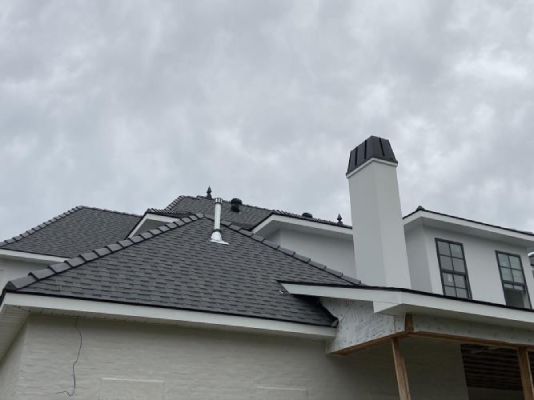 Asphalt Roofs are the Most Common in the U.S.
In the United States, asphalt shingles are a common roofing material. It works well with many different kinds of roofs, so it may be a great fit for yours. Prices per square foot for asphalt shingles vary widely based on factors including supplier, shingle pattern, and roof layout.
You may get several improvements to your home with asphalt shingles. It is the single most important factor for most homeowners. Second, it's far simpler to fix any damage that could occur on this roof than any other. It comes in several hues, shapes, and thicknesses, making it suitable for installation on a wide range of roofs. Roofing made from this material is also resistant to the destructive effects of the sun and other forms of bad weather.
Rubber Roofing
To continue, let's look at another common roofing material: rubber. This eco-friendly choice has been proven to last for a long time, save money, and not leak even when constructed from a wide variety of recycled materials. In addition to being lightweight and versatile, it also requires little in the way of upkeep. Rubber roofing comes in two different styles: shingles and whole roofs. The synthetic shingled roofs are more practical for simple buildings, whereas the whole roofs are better suited to elaborate designs.
Tile Roofing
Tile roofing, the third style of roofing, is well-known all over the world and particularly common in Kenner, Louisiana. Like its predecessors, this kind can guarantee long service life. As a matter of fact, it has been shown to be fireproof. There's also the fact that it can last for up to a century and it has the potential to greatly improve air circulation. Selecting the right tiles to bring out your home's natural beauty via the roofing may be fun because of the wide range of designs, textures, colors, and shapes available.
Wooden Shakes
To conclude, wood shingles are a common choice for homes that will require major renovations. This kind of roof is expensive and requires a lot of upkeep. How it's sliced has an impact on the cost, too. Wood roofing is a necessity if you want your home to have a warm and rustic appearance. It's also great at blocking the flow of heat.
Conclusion:
There's a good chance that one of these roofing materials would work wonderfully on your house. However, you should still consult with a professional roofer in Kenner to figure out what would work best for the design, security, and energy efficiency of your particular property.
Contact an Experienced Kenner Roofer
Consult with a local Kenner roofer for advice on the best roofing material for your property. It's possible to select from a number of alternatives. All of the roofs we build here at Raycon Contractors come with excellent warranties. Roofing repairs are another service we offer. We guarantee that every step of the process, from set up to clean up, will exceed your expectations. Schedule a no-obligation estimate with us now to learn more about our commitment to quality and your comfort.