The lifespan of flat roofs on residential and commercial structures is far longer than it used to be. New technologies have helped lengthen the durability of flat roofs considerably, whereas in the past they could only resist the sun in Louisiana for about ten years at most. If a local Westwego roofing contractor is hired to do regular inspections and maintenance on a flat roof, it is possible for the roof to remain in good condition for up to 20 years.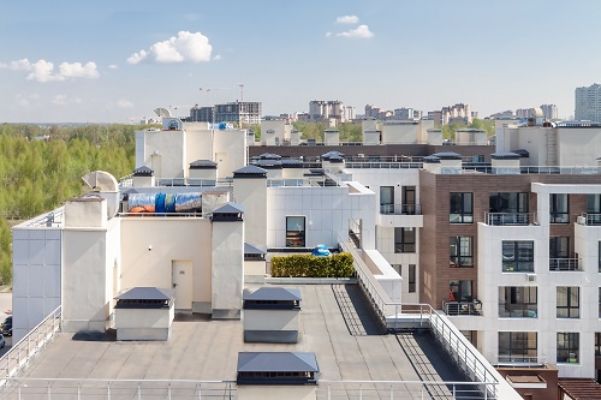 Flat Roofing Options in Westwego, LA
There are currently a variety of options available for use as flat roofing materials in place of the more traditional tar and gravel. Rubber membranes, rolled asphalt, and multi-layer technologies can be utilized to significantly extend the lifespan of flat roofs. Whether we are putting in torch-down systems or single-ply rubber systems, how well we do the job makes all the difference.
Our Westwego roofing crews are professionally trained to provide the greatest degree of installation quality. We assess the pitch of the roof, make plans for superior flashing, and counsel homeowners and business owners on how to do preventative maintenance on their newly installed roofs.
The majority of owners of commercial buildings choose to install plain white flat roofs. They are the most cost-effective way to reflect the sun's rays. However, flat roofs can be seen in a variety of colors. Flat roofs can match a home's walls, shingles, tiles, or other design elements.
Your Westwego Roofing Solution is Only a Phone Call Away
When it comes to large expenses around the house, choosing the appropriate roofing contractor is essential. Make sure you ask the correct questions to ensure that your roofer is qualified and has a track record of satisfied customers. Give the GAF-certified Westwego roofing experts at Raycon Contractors a call at (504) 442-1958 to receive an estimate completely free of charge on the best flat roof for your commercial or residential property.