If you own a home or business in New Orleans, LA, you've heard of hail. What does roof hail damage look like? Asphalt roofing granules are strong and require a heavy hit to knock off. Even a few grains knocked off the shingles might undermine their integrity, causing a water leak over time. A New Orleans roofer must do timely roof repairs.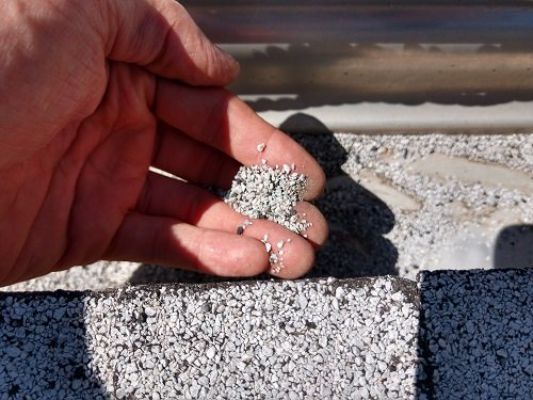 Not all Hail Destruction is Visible from the Ground
A few grains falling out might not seem like a big problem. Is the roof leaking? You may be surprised at how hard it is to remove shingle surface materials. And larger hailstones falling at 100 mph or faster have a major impact.
Missing or broken granules impair the shingle's integrity, and a water leak can develop over time as water accumulates in the weak regions during rainstorms and other weather events, even if everything seems fine at the moment.
Curled or blistered shingles and algae or moss growth in hailstone cracks may indicate long-term damage. Even the smallest hail hit on a shingle can produce a roof leak or other significant future problems that risk the long-term value and safety of your roof, especially if you face another storm or big weather event before having the roof inspected and repaired.
Get an Evaluation from a Local Storm Damage Expert
Even if you don't think your shingled roof was significantly damaged by hail, have a New Orleans roofing expert check it out. Especially if you see surrounding homes with damage or roof repairs. It's important to assess the environment around your home or neighborhood, even if your roof seems fine.
Here to Serve Your Entire New Orleans Roofing Needs
By trusting a trustworthy roofing company like ours, your home or business will receive outstanding roof care, guaranteeing a safe atmosphere for everyone. Instead of waiting until your roof falls apart from age or other factors, get a free check now. Be a happy and satisfied customer. Raycon Contractors is a New Orleans GAF-certified roofer.